So the Royals took it to the Rays last night. Hochevar pitched an amazing game. Herrera and Holland dominated in relief appearances. Hosmer came through in the tenth in front of his parents at the Trop.

But none of that compares to Rex Hudler's Carrot-Top-esque prop comedy.

In case you missed it, we've captured it in GIF format for you.

Here's Rex Hudler dominating a bottle of French's Mustard: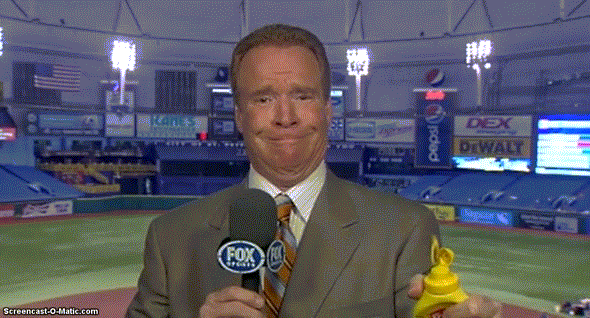 Squeeze that shit, Rex! You truly are the clown prince of sports broadcasting!

Wocka Wocka!

Go Royals! You're the Best!