Hey there, Royals fans! It's been quite a week of watching the Royals lose painfully to the Rangers.
Maybe.
I'm guessing a lot of you spent this week watching political bullshit or a Dallas Cowboys' victory or the VMAs or Here Comes Honey Boo Boo or something else that's as equally depressing as a September Royals game.
So how about a GIF pick-me-up? Here's Rex Hudler prepping his chapped lips for some master wordsmithing last night: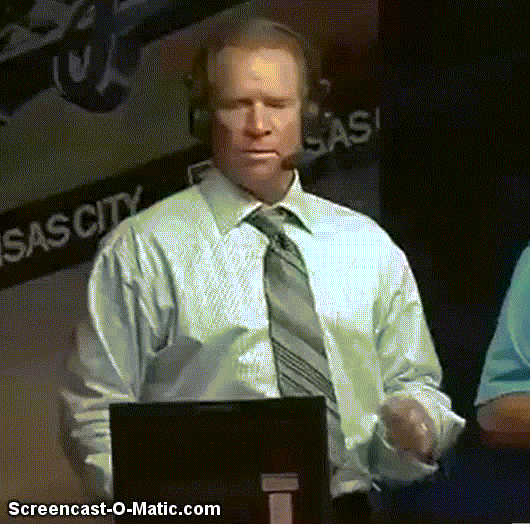 It's either that or he's re-enacting a scene from his favorite movie, Silence of the Lambs. Is he wearing a patchwork suit made of his victims' skin underneath that Croft & Barrow dress shirt?
I don't want to jump to conclusions, but I think the answer is likely yes. Absolutely he is. Let's call him Buffalo Rex from now on.
Have a good weekend, everyone! Don't stare at Rex's tongue for too long!
Go Royals! You're the Best!