Do you remember last year when Ryan and Rex went off on the Royals players for fraternizing with the enemy when they reached base? The argument was that they were laughing, having a good time, and not taking the game seriously. That they shouldn't be friends with the opponents, should conduct themselves as professionals, and should focus on the game itself BECAUSE BASEBALL IS SERIOUS BUSINESS.
And then a few days after those comments, the Royals made it a rule that their players couldn't talk to the opponents on the field.
And then they won the World Series.
Just kidding.
Not talking to the opponents did not make the team win more.
In fact, as far as I can tell, making that rule has only caused the Royals to act like even bigger douchebags when they get on base. This team is sinking like a rock-- not just in the standings, but also in their maturity level. If you've been watching this team the last few weeks, I'm guessing you're yelling at the TV just as much as I am whenever a guy reaches base.
Because despite being in a freefall (losing 15 out of 19 games!), the players are doing stupid shit like this: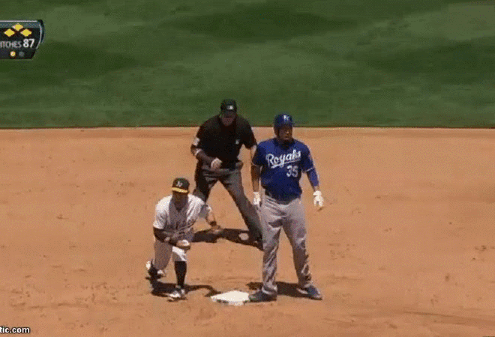 And this: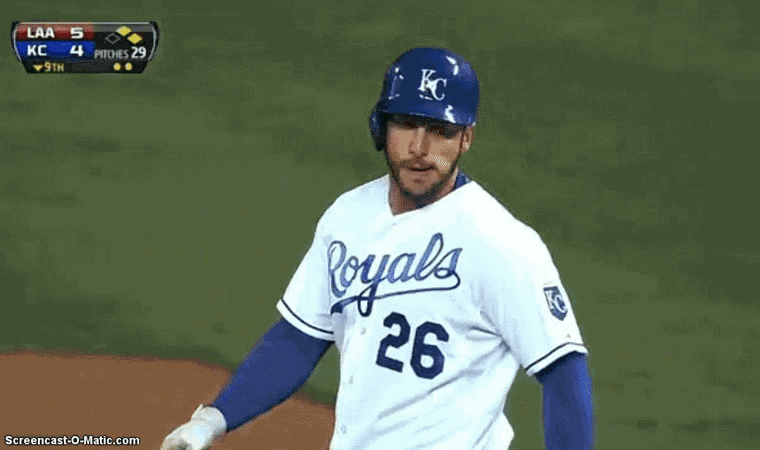 And this: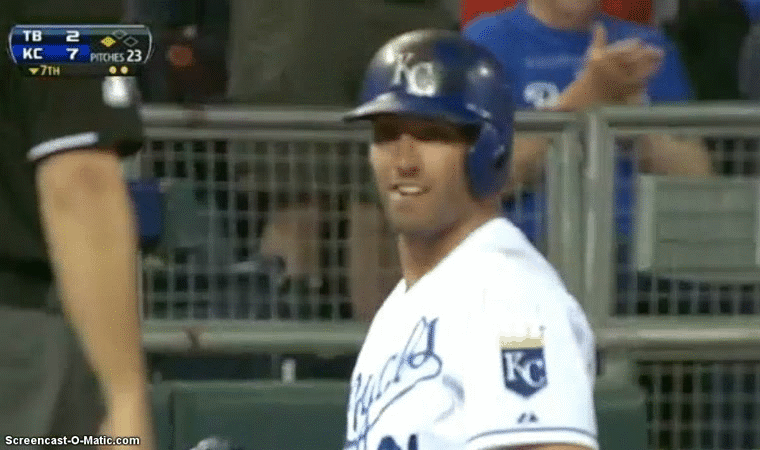 And this: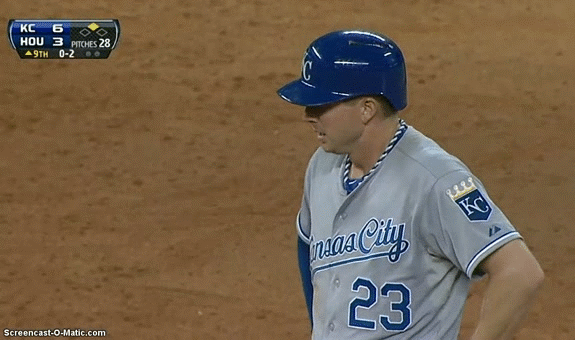 And this: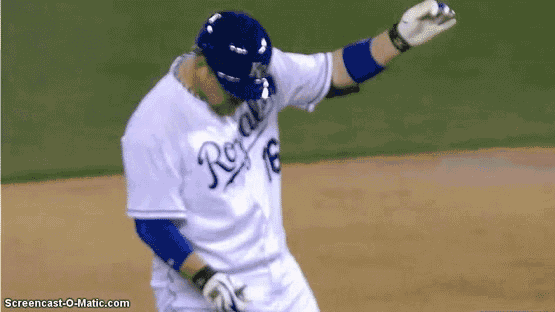 It's ridiculous and stupid.
They are ridiculous and stupid.
This team is ridiculous and stupid.
Last year, they started the season 3-14, and they were forced to stop talking to opponents. This year, they are in a 4-15 stretch, and they are behaving like a bunch of jackasses, and nobody is saying one word about it.
GROW UP, ROYALS.
WHEN YOU LOSE THIS MUCH, YOU DON'T GET TO FLASH YOUR STUPID HAND SIGNALS ANY MORE.
NO MORE FLIPPING BACON, BILLY.
NO MORE REVVING YOUR DIRTBIKE, ELLIOT.
NO MORE FINGER DANGLES, ERIC.
NO MORE "YOU CAN'T SEE ME" BULLSHIT, FRENCHY.
NO MORE BLOW JIBBERS, AARON.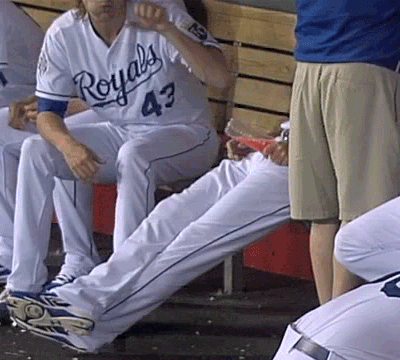 Actually, the Aaron Crow Blow Jibber thing was last season.
But still.
This team is behaving like children.
These hand signals have to stop.
No, they aren't causing the Royals to lose. But they are certainly symptomatic of a team that is not governed by any sort of real authority. If Ned Yost were a better manager, he'd tell them to stop. If Dayton Moore were a better GM or David Glass were a better owner, they'd fine the players.
I can handle the losing (we are in YEAR 27 of no playoffs), but I can't handle rooting for a bunch of jackasses.
Go To Your Room, Royals! Think About What You've Done!